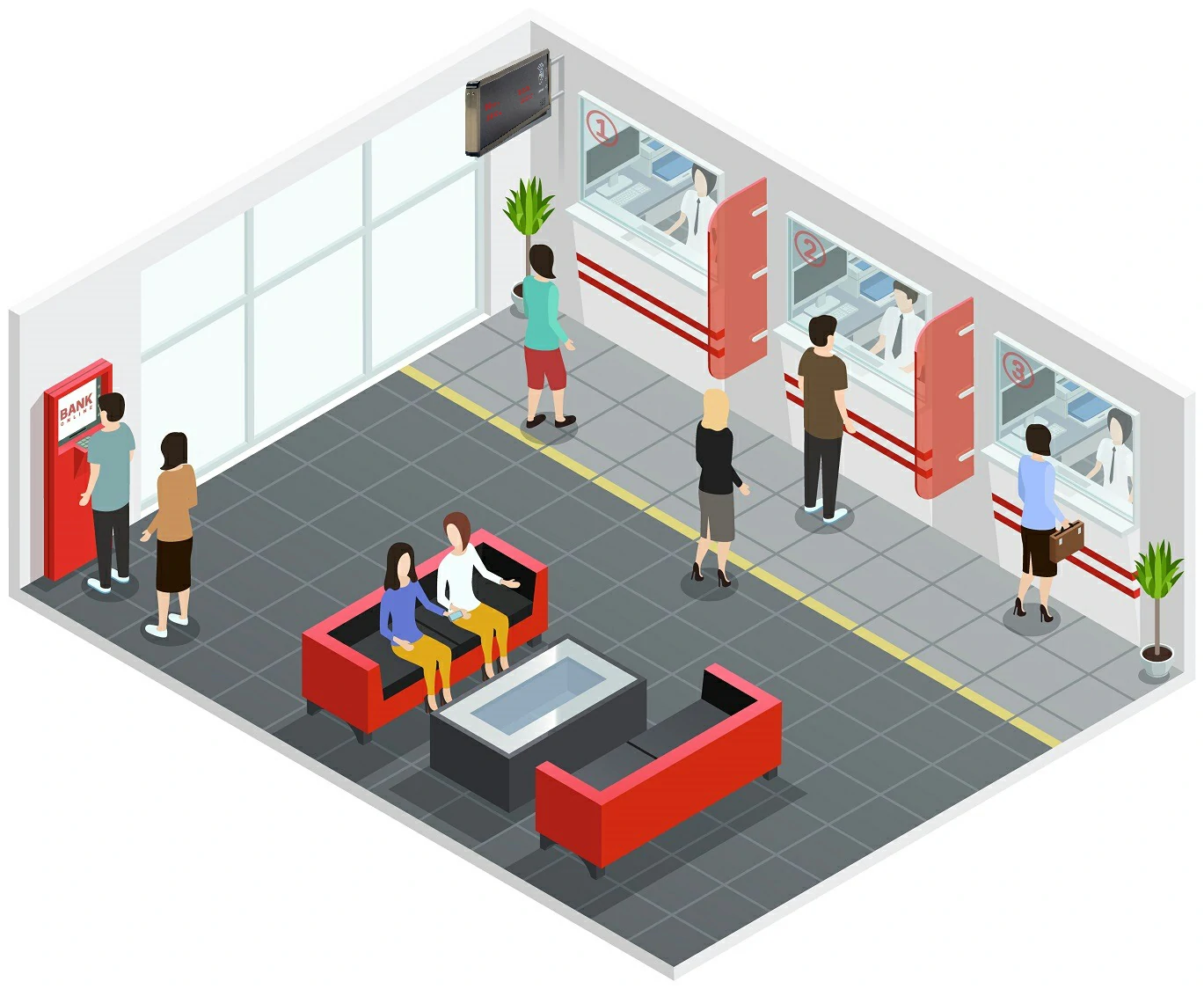 Many times we have found ourselves standing in line while waiting for attention at the supermarket checkout, at a health care center, or at public service.
Once the waiting time is too long, people lose patience and even make the queue out of order.
That is why it is necessary for establishments with public attention such as retail, banking, health, and public administration to manage queues efficiently.
Our queue management system is designed to organize and schedule the flow of people. In any organization with a constant influx of people, properly managing queues makes people less impatient and makes the wait more relaxed. This improves customer comfort and increases the efficiency of the attendants.
Advantages of implementing a queue management system
1. Reduce crowd, allow customers to wait anywhere
The customer can wait anywhere with a ticket and spend their time wisely, which both decreases the risk of crowded and increases the customer's comfort.
2. Improving customer satisfaction and experience.
Provide real-time queuing information to customers with the display, keep the waiting customer informed, which in turn decreases their perceived waiting time.
3. Increase the efficiency of service staff
Service staff can provide a more agile response with real-time queue information, improve the efficiency and quality of service.
How to work?
Step1: Customers take a ticket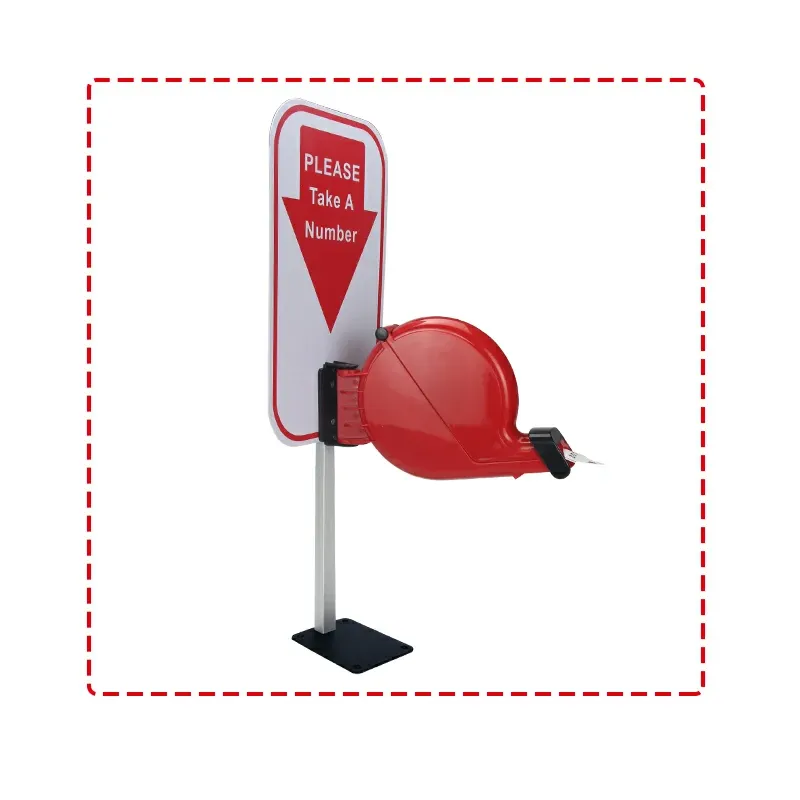 Customer enters a queue by taking a ticket using ticket dispenser, they can wait anywhere with a ticket and spend their time wisely.
Step2: Customers check their waiting status on display
While waiting to be served, Customer can check if it is their turn through the display.
Step3:

Customers are alerted about their turn
Service personnel uses the keypad to call customers, while the display will ring and show the number to remind them to come to the service counter.
Queuing Solutions:
Solution 1:
1 Display + 1 Keyboard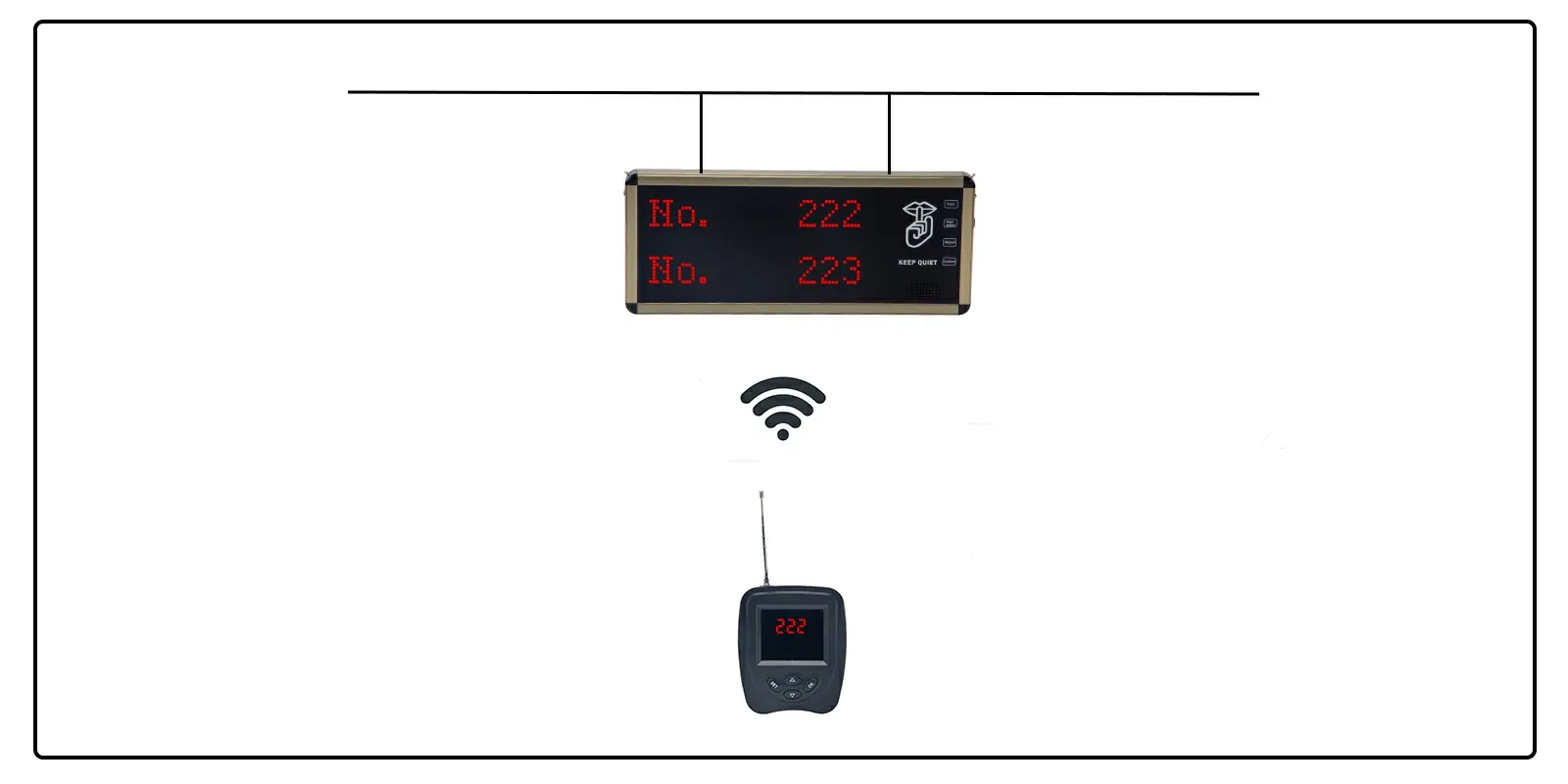 The single display + single keyboard set is the simplest solution. It is suitable for short and simple transactions. For example small retailers, pharmacies, clinics, restaurants, fast food, etc.
Solution 2:
Multi Displays + Multi Keyboards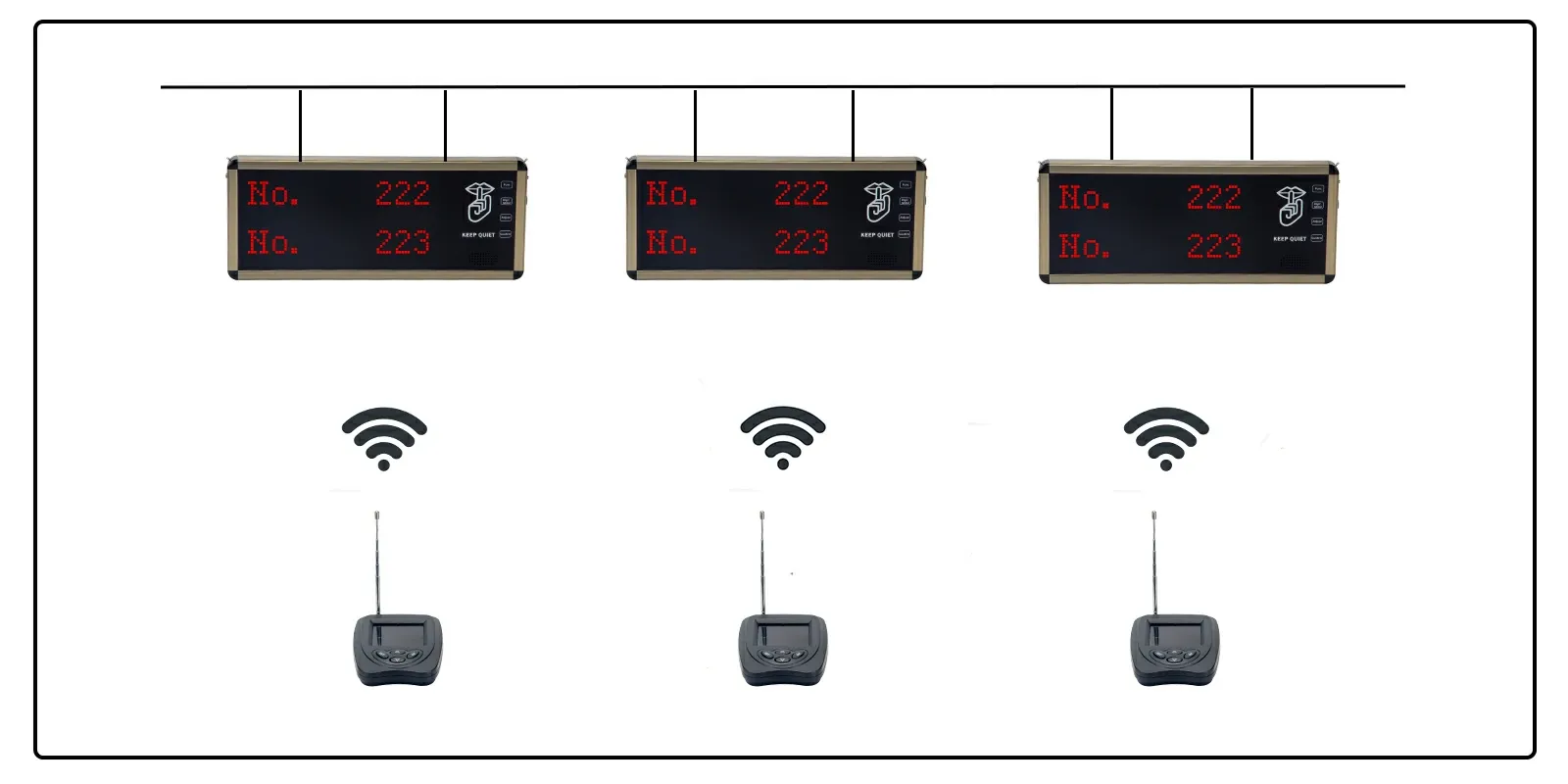 Multiple displays + multiple keyboards form a simple yet comprehensive system, is perfect for large service centers with multiple counters or windows. The staff presses the keyboard when the counter is open, the display at this counter will show the number, and the customer moves to that counter to be served.
Solution 3:
1 Display + Multi Keyboards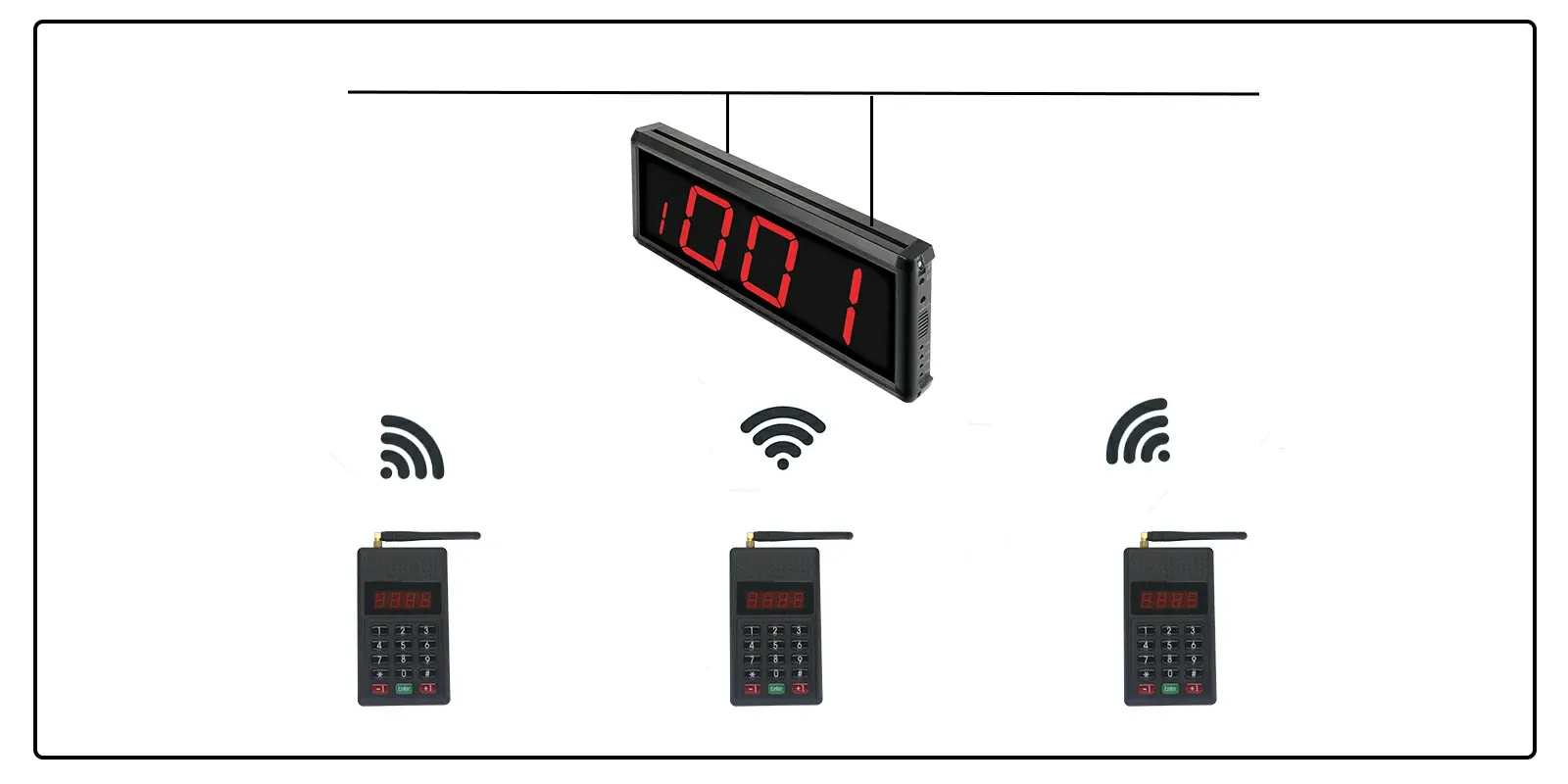 We provide customizable queuing solutions, one display can work with multi keyboards. In other words, customers can increase the number of keyboards according to their needs. The customer waits in a single queue, the staff presses the keyboard when the counter is open. The display will show the counters that are currently open, and the customer can move to that counter to be served.