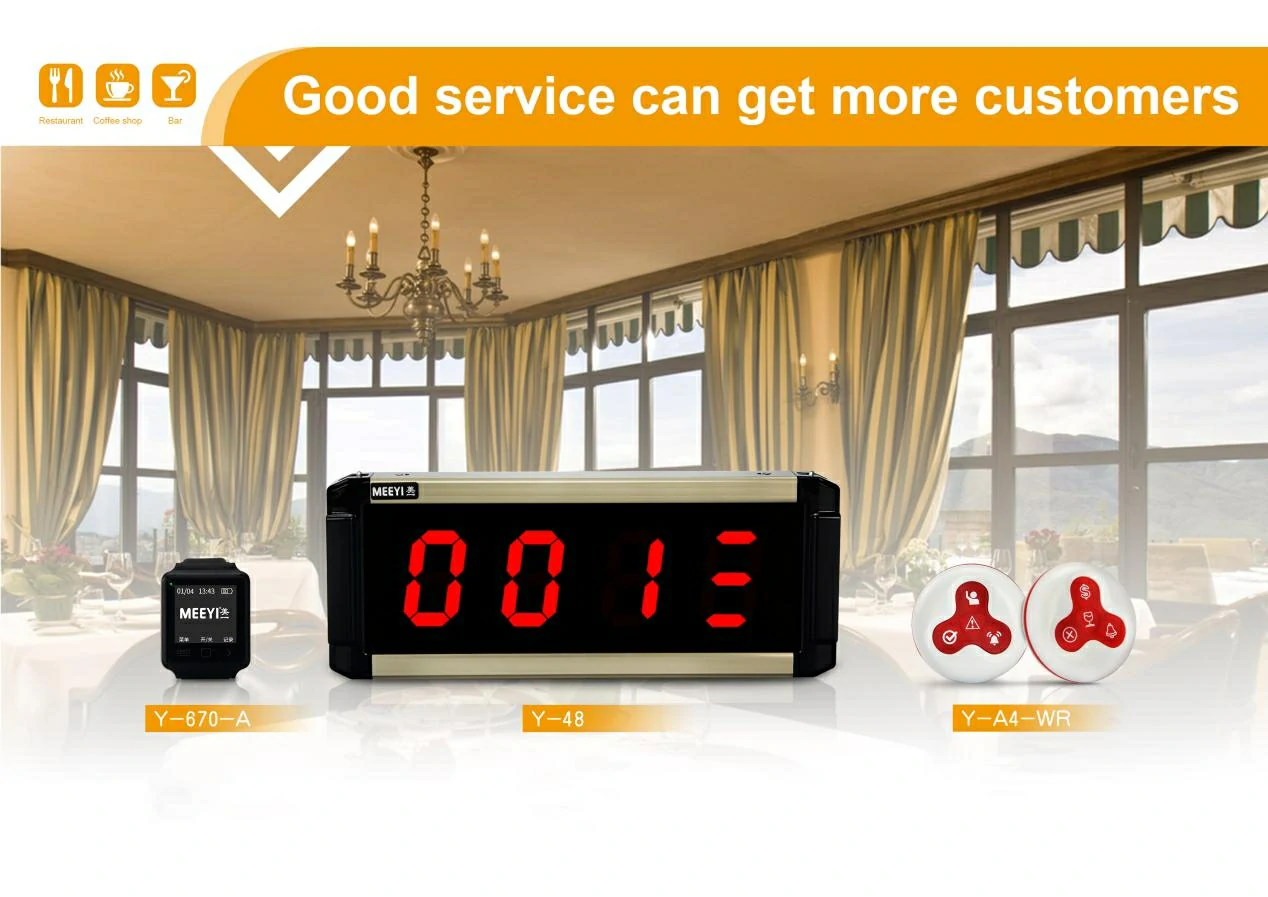 Quite simple; higher efficiency, better customer service and increased revenue as well profit! Better service means higher profits. A happy customer is a potential returning customer.In an industry where customer service can make or break a restaurant, it pays to invest in MEEYI wireless call button system to be your customer service safety net ensuring no customer ever gets neglected and missed sales opportunities are minimised!
With MEEYI wireless waiter call systems, waiters spend less time running around and more time attending to clients. No more customers turning their heads, raising their hands to call for service. The goal of all our calling system is to increase your revenue while decreasing your overhead and expenses. That's why many restaurants,hotels,cafes,bars like to choose MEEYI wireless calling system.
ADVANTAGES:
Free from loudspeakers and callouts

Making comfortable and pleasant atmosphere

Boost your profit margins

Faster table turns, more efficient servers
How to USE

Customer Call Button System

?
Solution 1:waiter call button system
1.The customer presses the call button when service is needed
2.The call button number will be displayed on the receiver and/or can also be displayed on the staff wrist watch 3.The watch pager & receiver have various options for notification such as vibrate, ringtones, volume settings etc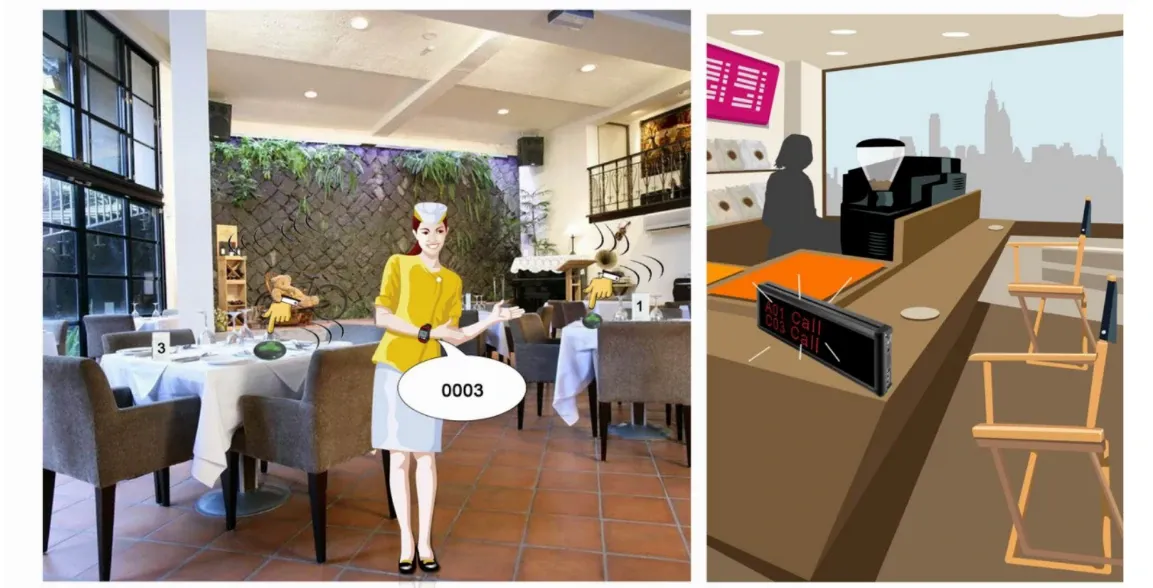 Solution 2:Kitchen paging system
1.When food or drinks are ready, the staff can use the same wireless system as in Solution 1 to inform serving staff
2.Serving staff know items are ready and can collect ASAP without any fuss, stress, guesswork or delay to the customer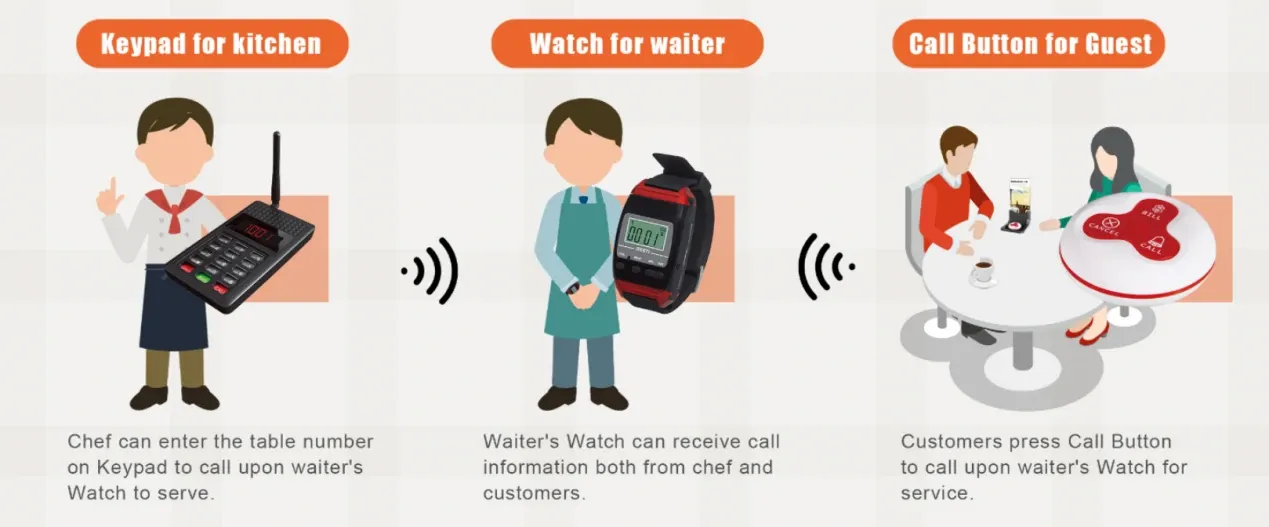 Solution 3:Wireless call system restaurant overall solution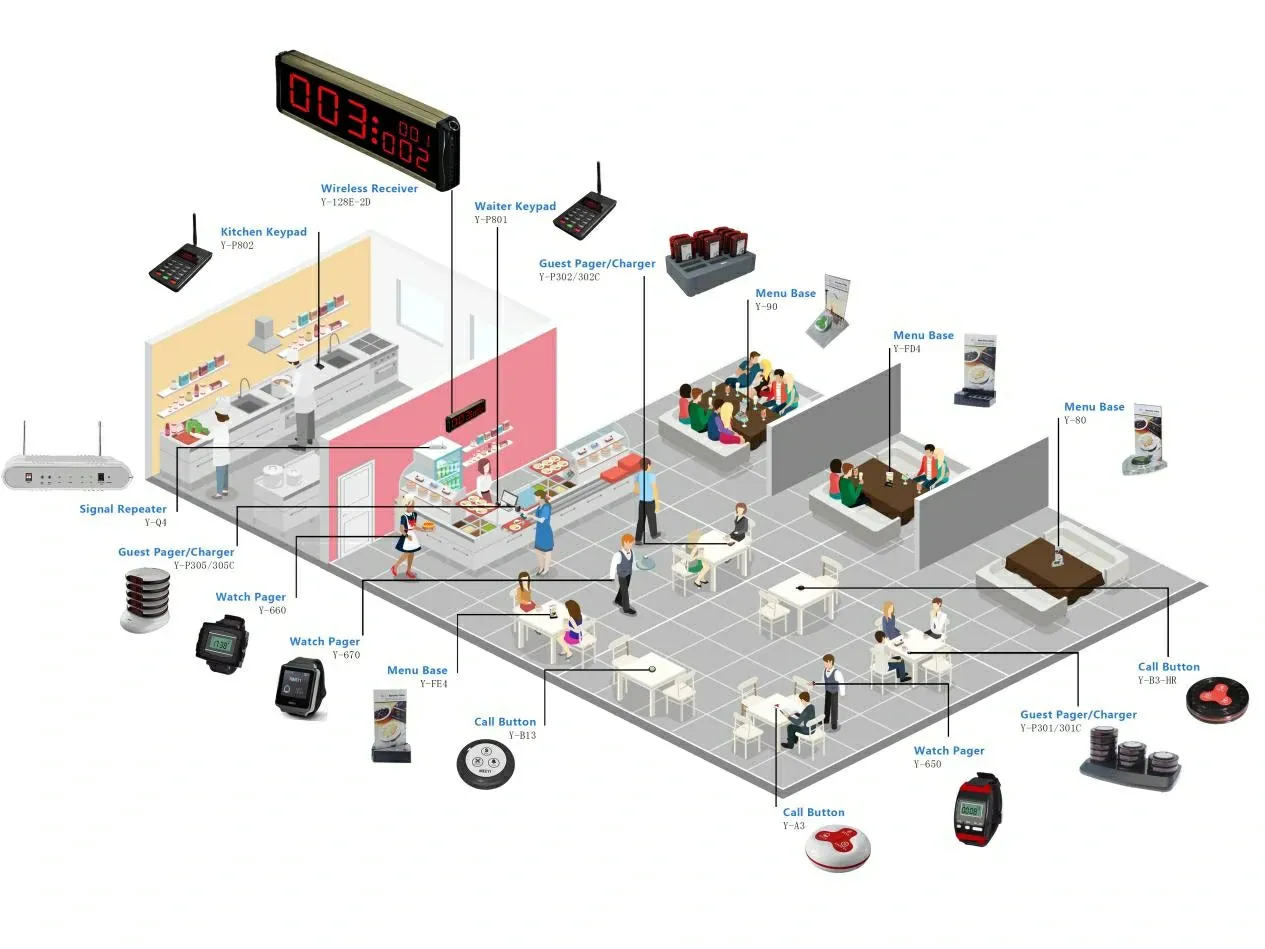 Our range offers options for every setting:
Restaurants
Hotels & resorts
Grocery stores& Retails
Hospitals& Clinics
Manufacturing& Warehouses
Parking Lots
Food Courts