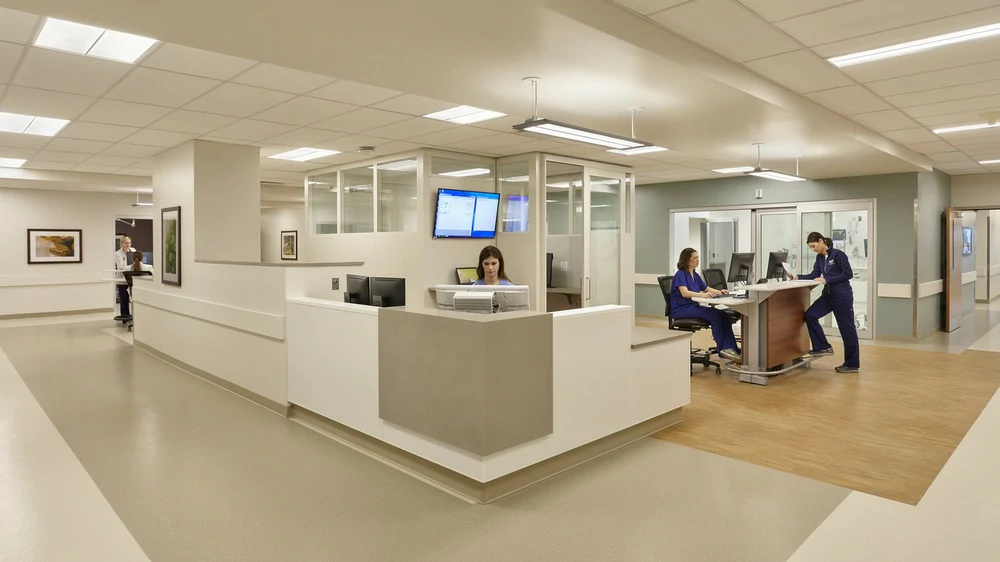 Wireless nurse call management system is the next generation solution for hospitals, W920-S4 smart box as the core equipment of wireless nurse call system, cooperates with the intelligent gateway, wireless call button, and other equipment to realize the functions of call, information interaction, physical positioning and emergency help.

W920-S4 Smart Box Features:
1. HDMI can be connected to the following 65-inch LCD display, resolution support 1920 * 1080.
2. Personnel management: Support personnel duty list and personnel statistics management.
3. Voice report number: When the call button calls the host, the host will display the calling number, and the voice broadcast "XX number call".
4. Historical message review: The host can perform accurate condition query and message export according to call date, call time, processing status, call area, call the location, and service status.
5. Statistics management: Can count and query the processing status of today, yesterday, this week, this month, and this quarter, and perform simple statistical.
6. A variety of scene selection: You can quickly select the scene where the system is used. The scene includes customized scenes, restaurants, bars, medical care, hotels, banks, supermarkets, and workshops.
7. Corridor display: An external digital display can be connected; the display screen can display the calling number.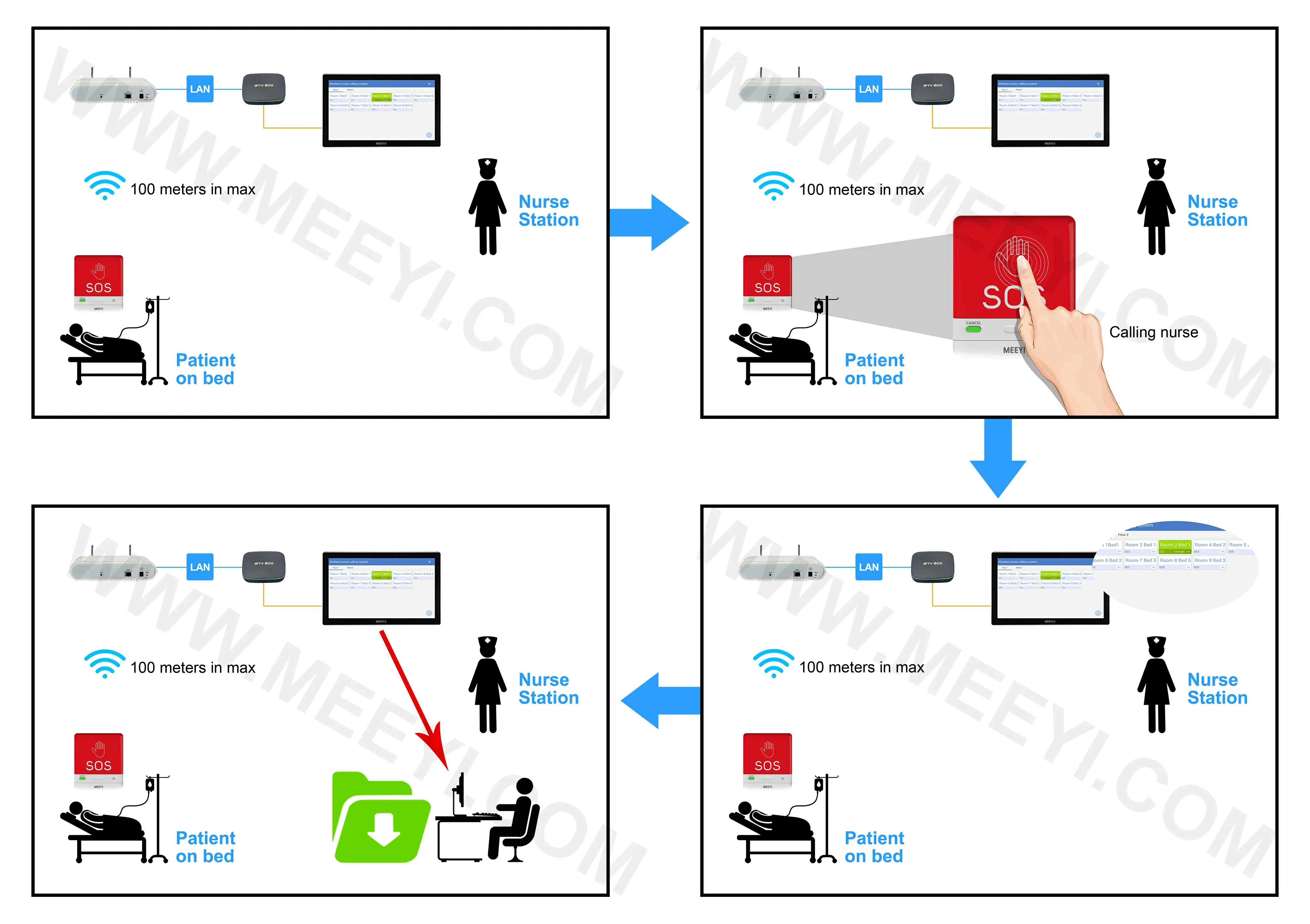 How W920-S4 Smart Box work?
STEP 1: The W920-S4 smart box installed in the nurses' station, and connects to customer's own LCD display via HDMI connector
STEP 2: When patient pressing the nurse call button, the call information will be recorded on the machine, while the ward numbers is shows on LCD display at the same. The nurse can know which rooms is asking for help by display directly.and immediately go to take care of them.
STEP 3: The W920-S4 smart box with USB port and TF card slot. Hospital supervisor can download call information and daily records by either USB memory stick or SD card for easy analysis and evaluation.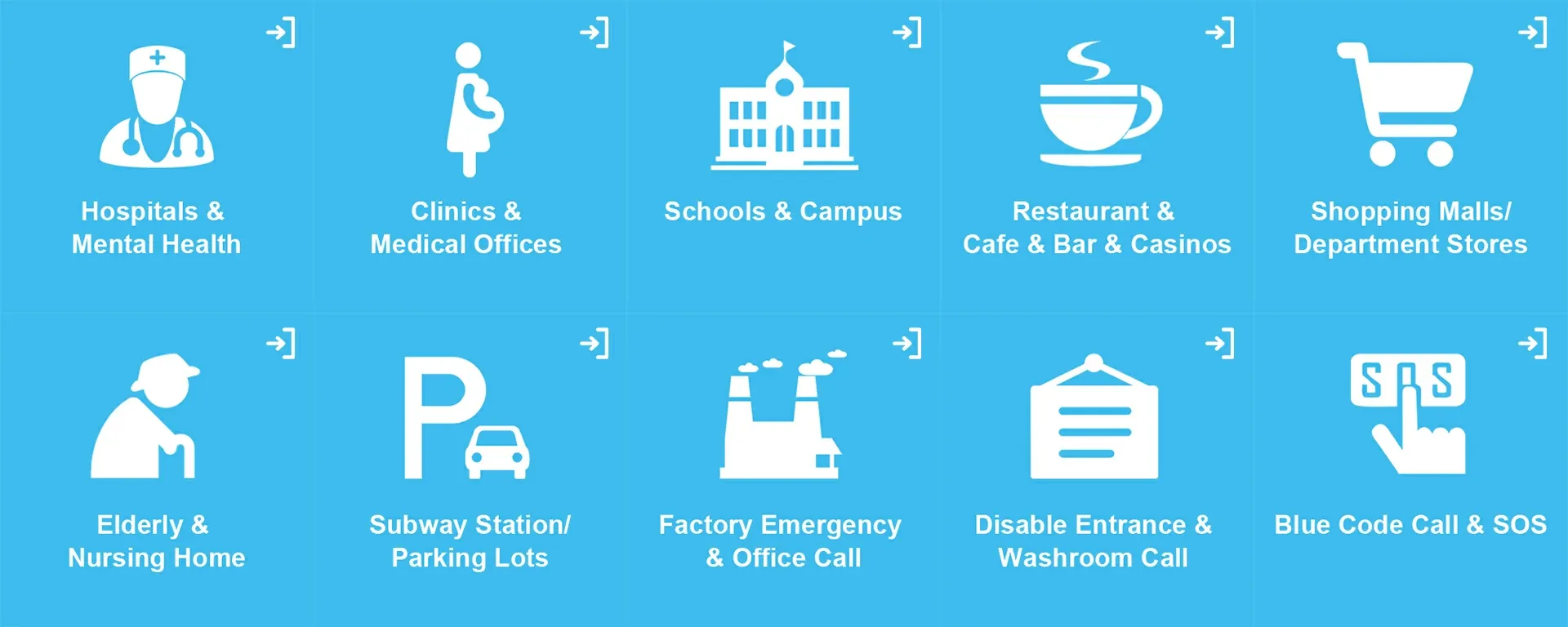 The W920-S4 smart box can be applied in various fields such as hospital, nursing home, care center, restaurant, hotel, factory, school, and other occasions.