Meeyi IP Network intercom system adopts TCP/IP technology to transfer the audio and video signals through LAN or WAN. It completely solved such problems existing in traditional intercom: poor sound quality, complicate maintain management, limitation of transmission distance, bad interactivity etc. It can be constructed based on existing computer network.
The system is widely used for emergency call in banks, hospitals, prisons, campus, parking lots, highways, factories, mines, parks, schools etc.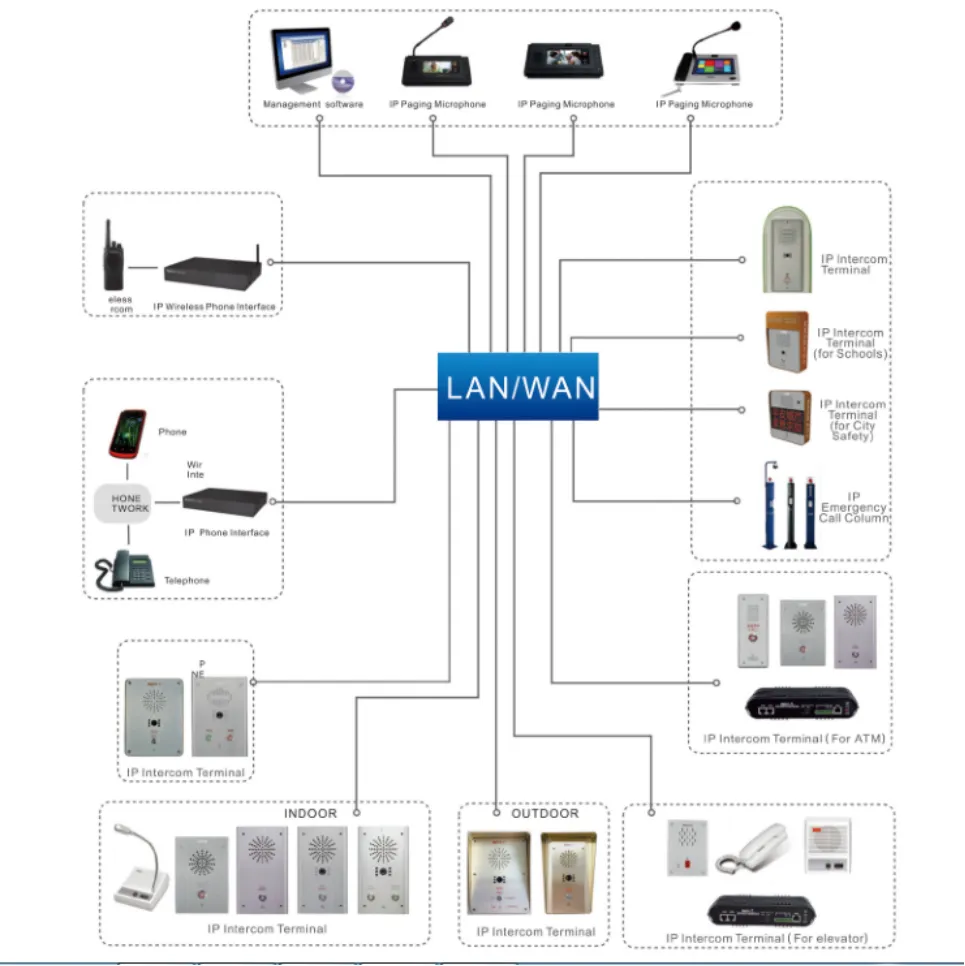 IP Intercom Solutions for Parking Lots
When you have any urgent, you just need press the emmergency button to call for help. Then you can talk to the Parking lot management center. (Singapore)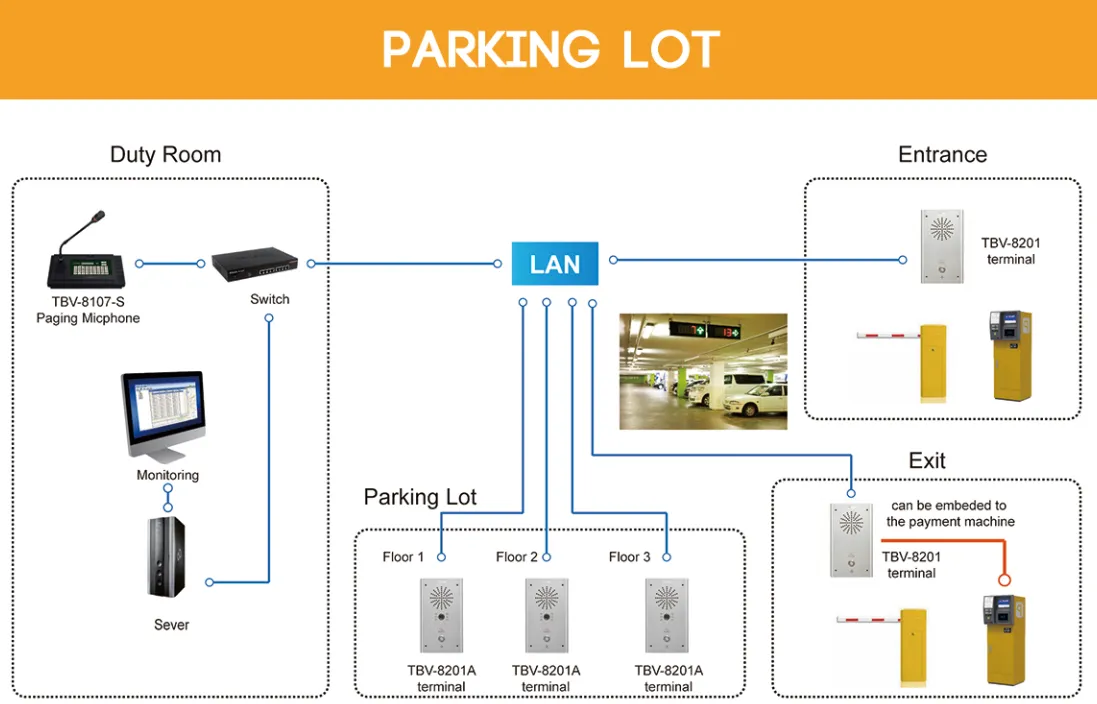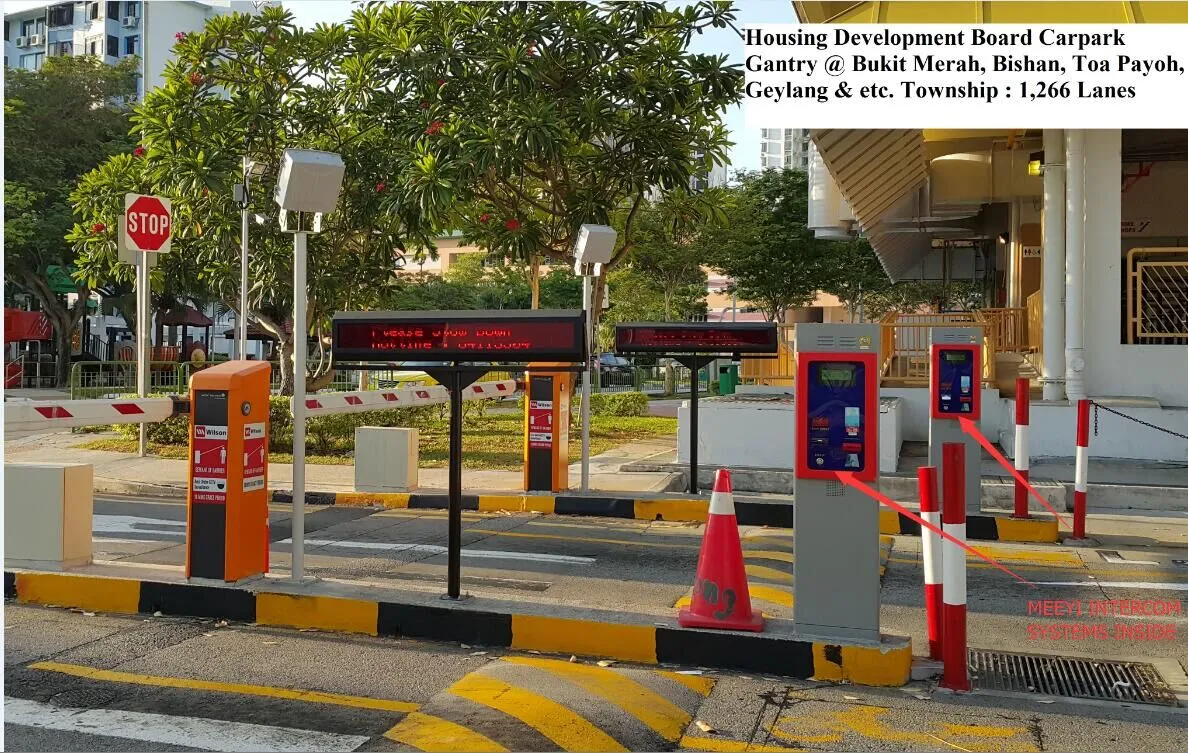 IP Intercom Solutions for Prisons
When the prisoner need any urgent help, just press the emergency call button, the guard can monitor and broadcast the current prison. Vandal-proof, water-proof, durable, IP65 protection level.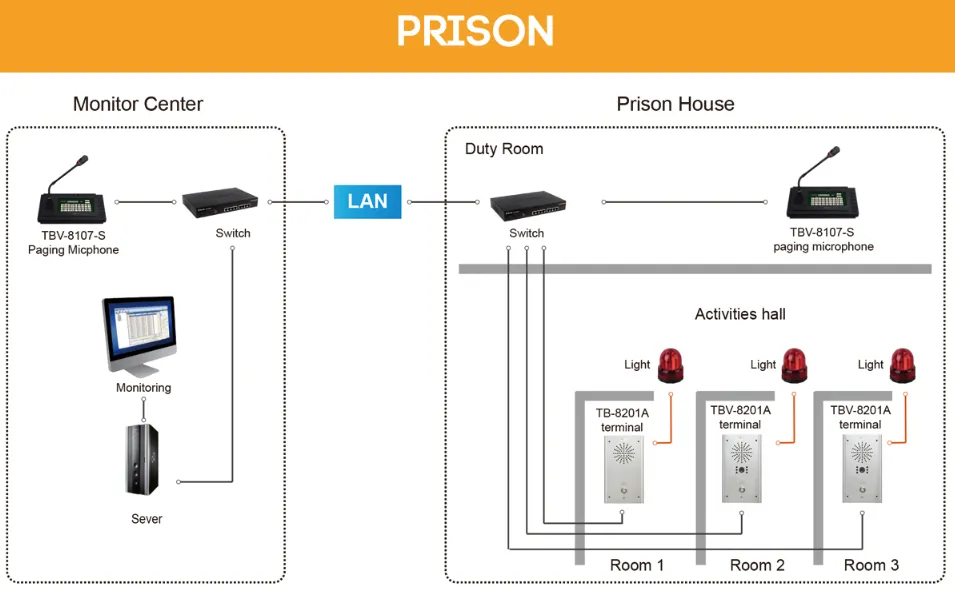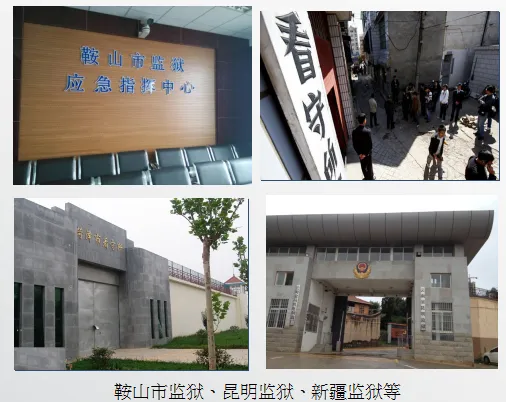 IP Intercom Solutions for School
When student is suffering emergency, press the SOS button, the security guard can know the position immediately Or Communication.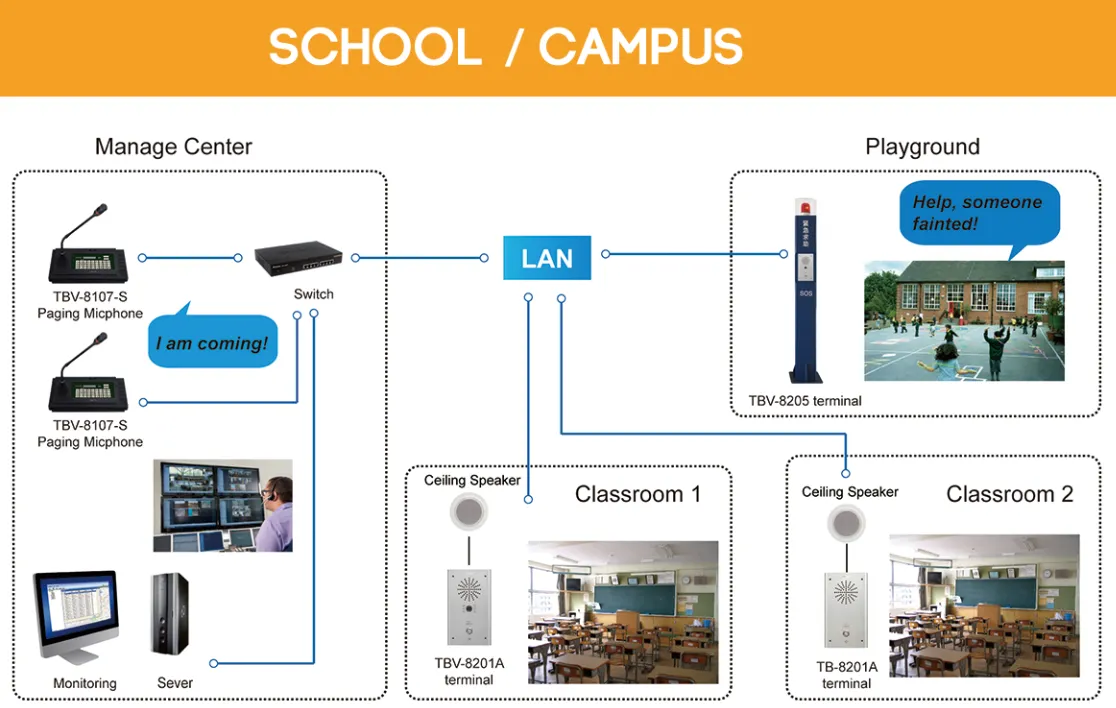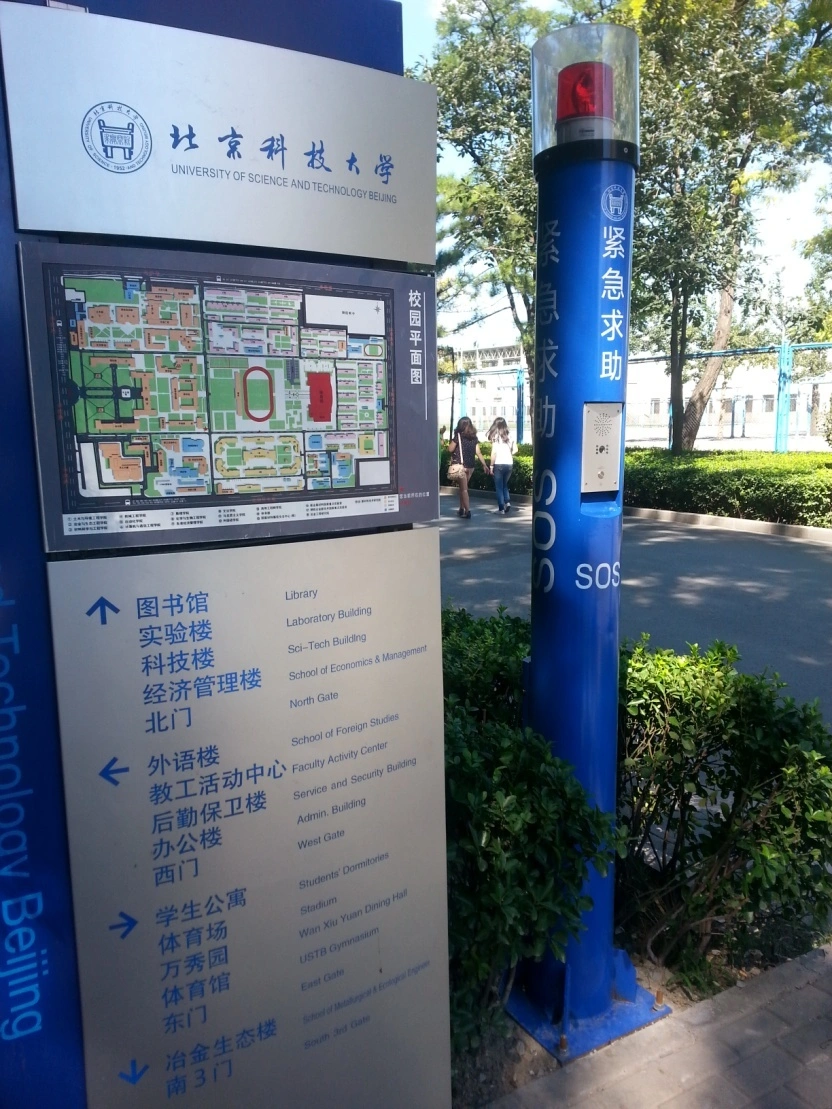 IP Intercom Solutions for BANK Emergency Call
When customers suffer emergency or equipment failure at the ATM.They can push the emergency call button to talk to the bank staff.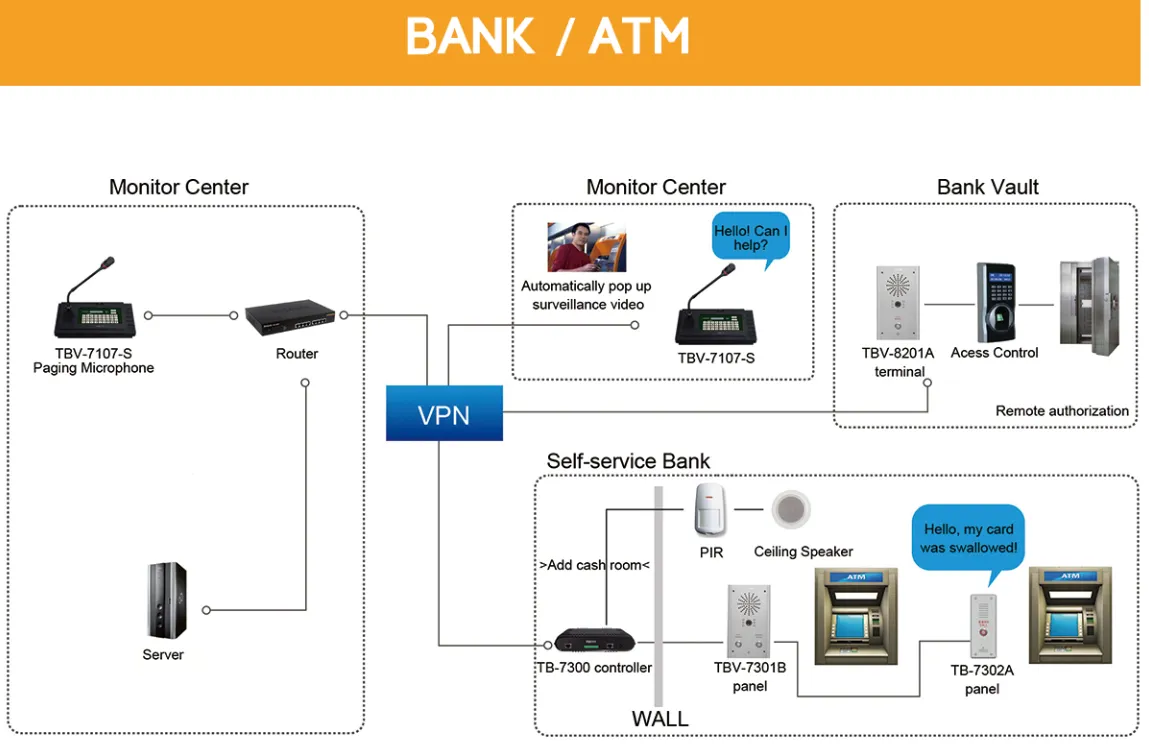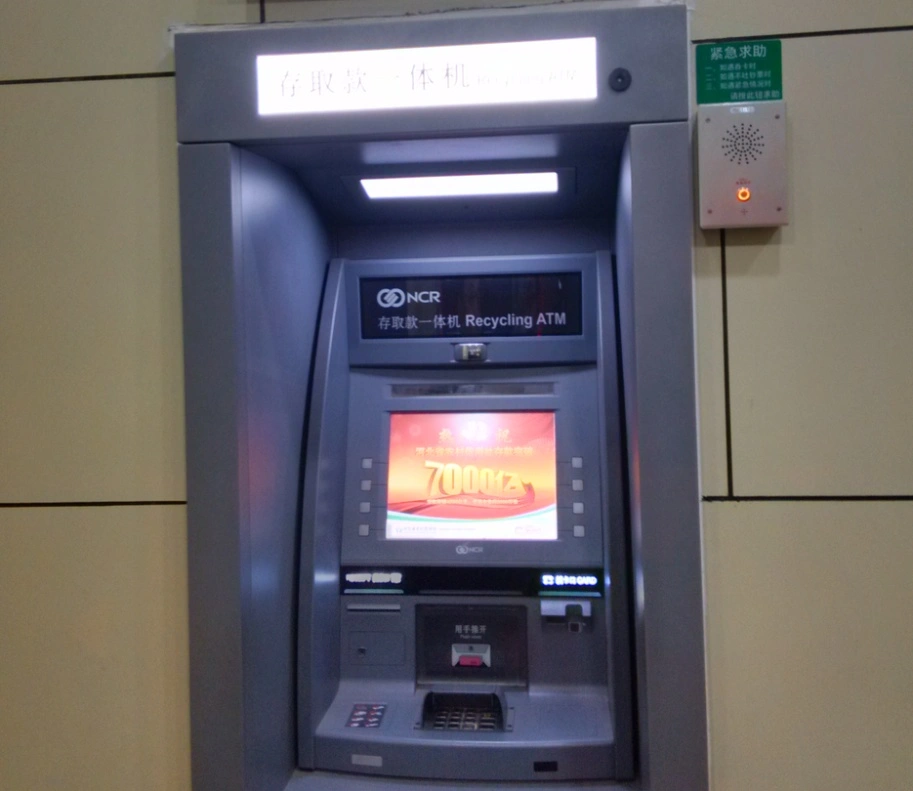 IP Intercom Solutions for Elevator
Emergency Call in Elevator.