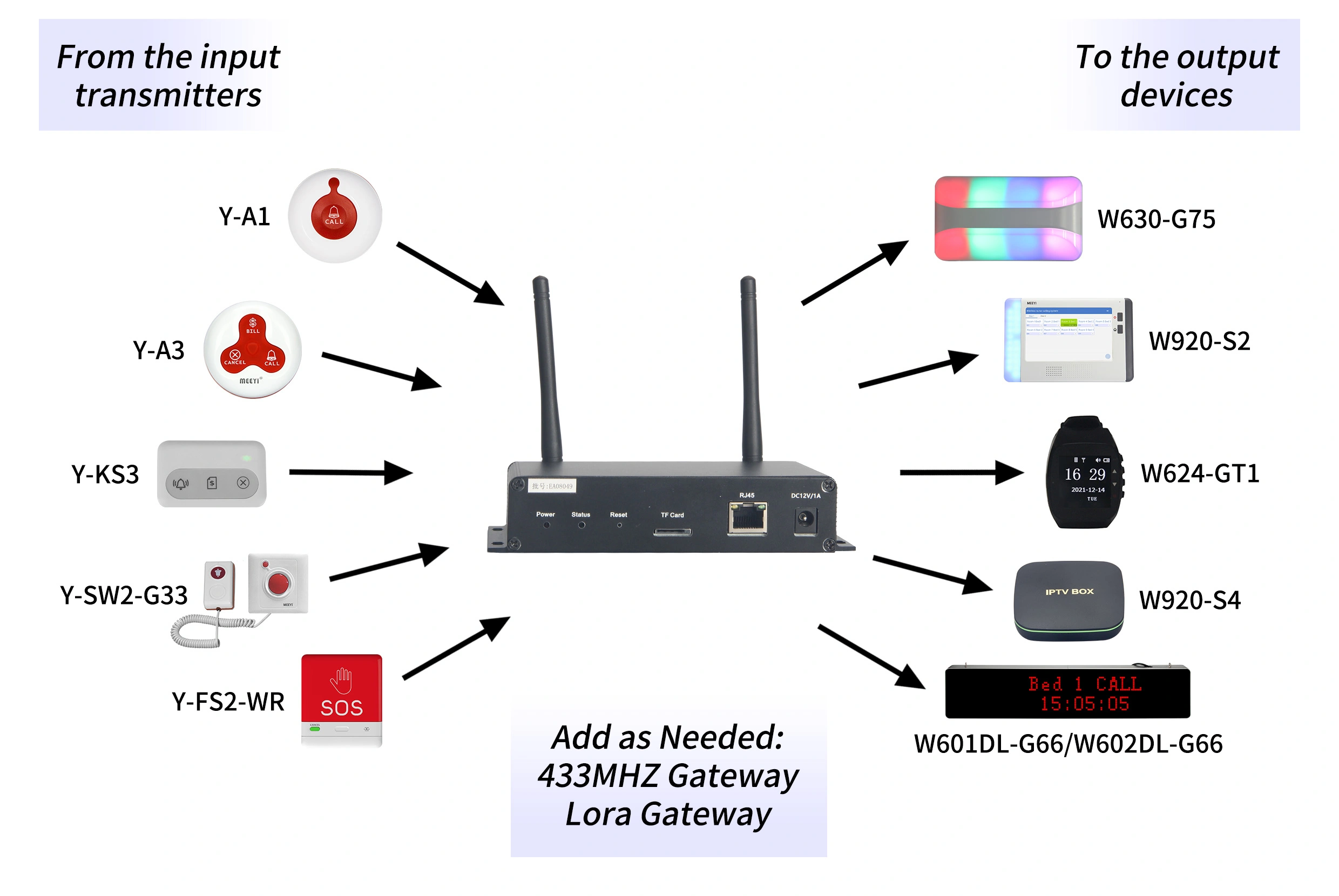 Start Small, Think Big!
Traditionally the wireless nurse call system lacks neither long-distance coverage or platform to manage and assess all the calls and responses.
W920 Series nurse call system offers the best solution to the above two problems. It aims to being timely responsive to the needs of residents in the hospital and assess the service quality that the care-workers provide.
No distance-limited
The front-end equipment is transmitted to the gateway through radio frequency signals, and the gateway is transmitted to the wireless management system through TCP/IP. So the working distance will be longer than any other wireless system.
Staff Mobility
Caregivers can receive alarm call notifications not just on consoles but also on the watch. All events are logged including staff response time.
Flexible System
The wireless management system supports RF433, LORA. In addition, it can be linked with equipment from third-party manufacturers through MQTT, make use of the customer's existing network to construct the system, which saves construction costs.
Engineered for the future, new developments are always backward compatible to ensure it accommodate the growth and requirements of your project.
EQUIPMENT OPTIONS