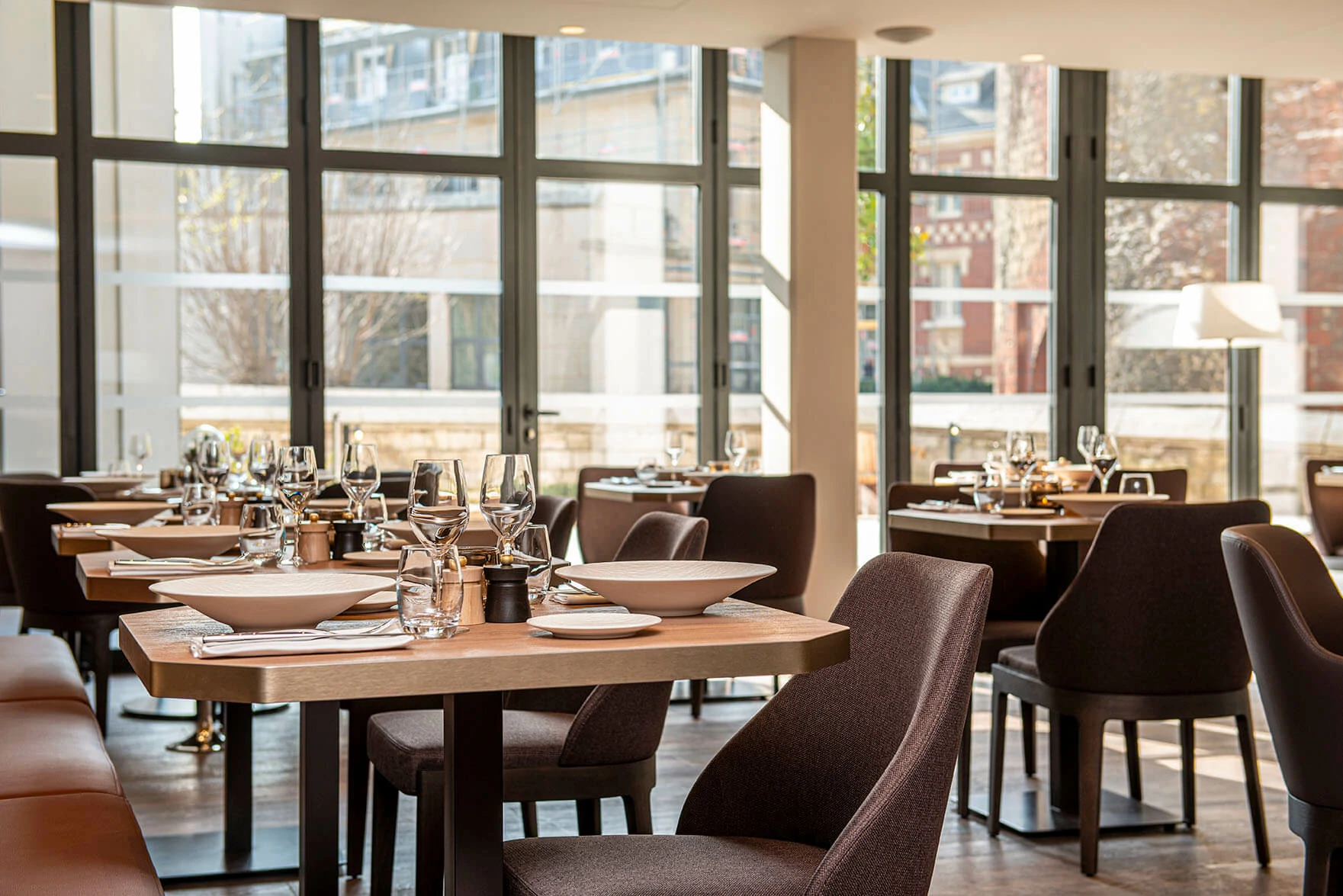 MEEYI waiter call system is developed to innovate the way the hospitality industry interact with their guests. If you don't keep evolving and meet guest expectations, you will see a business move elsewhere. With the solutions we offer, we bring you closer to your guests, improve their experience, and they in return will thank you by spending more. Happier guests and more money at the end of the day. How's that for a win-win situation?
A complete restaurant wireless call system includes kitchen keypad, wireless call button, wrist watch, and LED screen receiver.
MEEYI wireless buttons ( with options like call, bill, cancel) are kept on each of the tables. After your customer gets seated the waiter informs them that when they require service, all they need to do is press the wireless call button sitting on their table.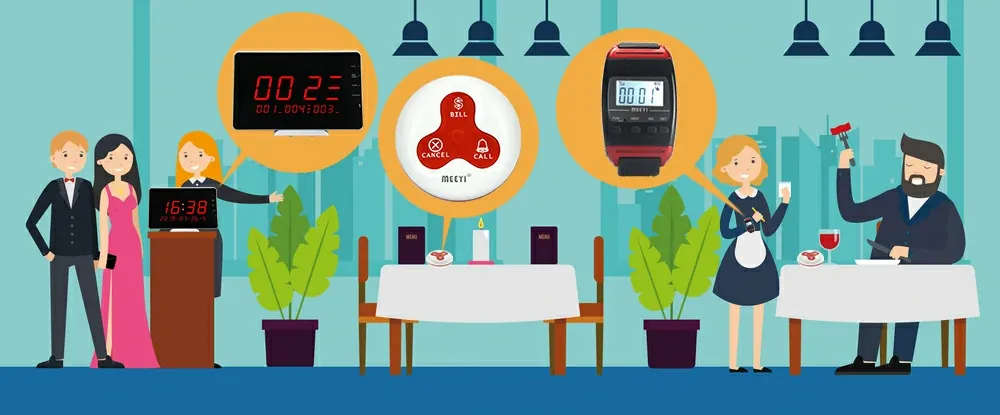 The customer can request the service required by simply pressing the keys in front of them, to alert the waiters. The table ID and the service requested is then displayed on the counter's LED screen and the waiter's watch with different symbols. The waiter can head over to the table to know the further needs of the customers promptly and quickly.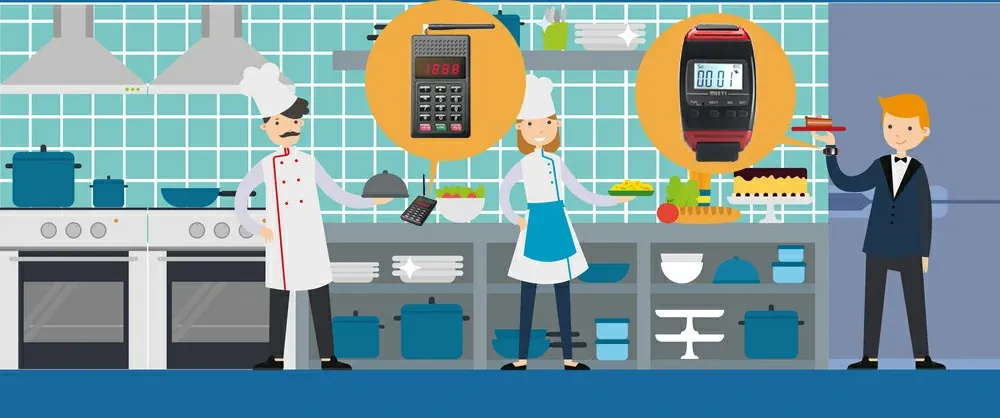 The keypad is placed in the kitchen and when the food is ready, the chef can enter the table number on the keypad to call upon the waiter's watch to serve. Once the waiter receives the call information, they can arrive in the kitchen and deliver the meal to the designated customer's table according to the number.