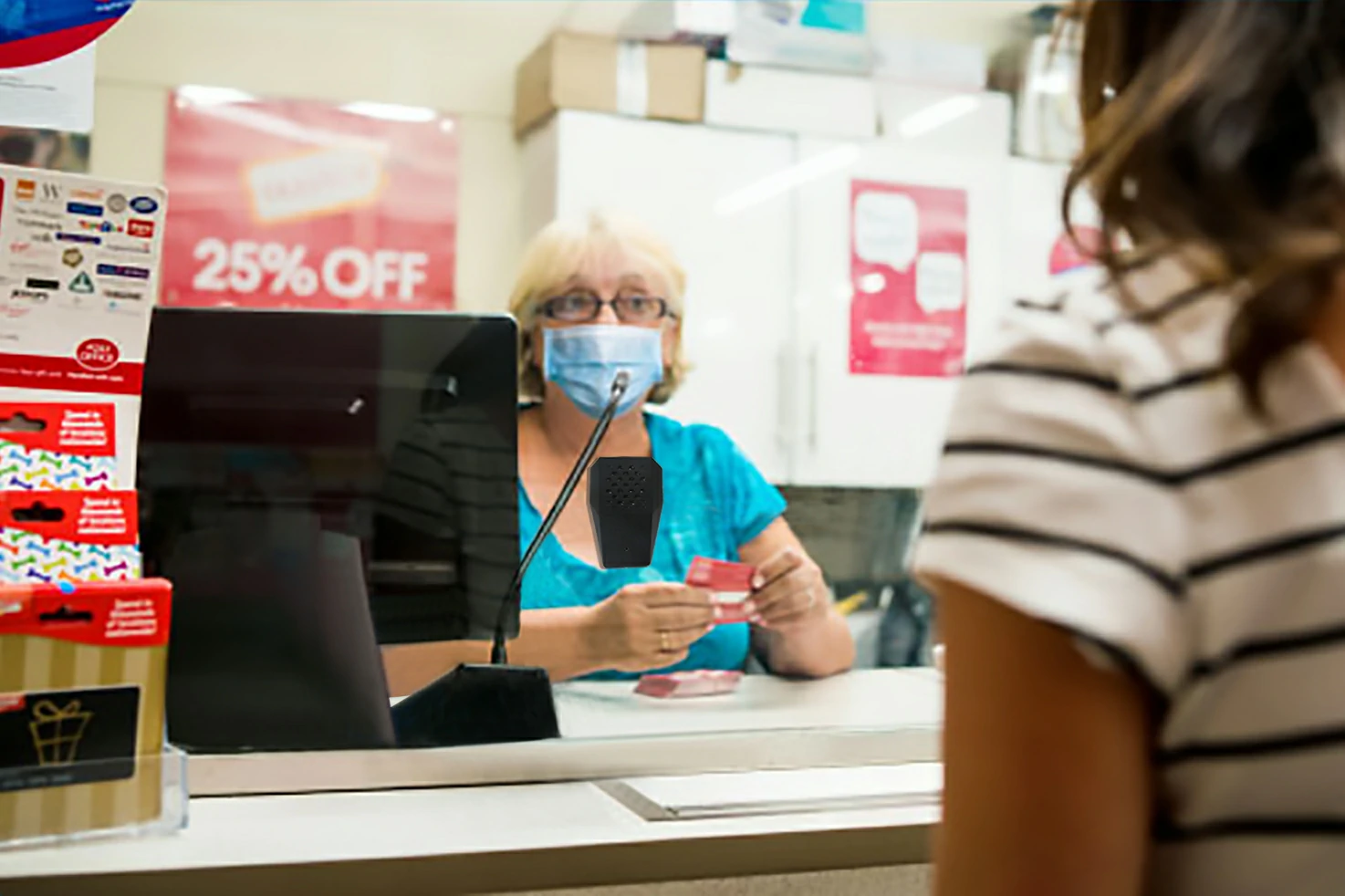 MEEYI's wide selection of security and communication systems gives you the protection you need, no matter where you are.
We design security intercom systems for clients in a variety of industries, keeping your unique challenges and needs at top of mind.
The Covid-19 pandemic has presented an unprecedented challenge for social care and in particular care homes and hospitals in 2020.
Nursing homes and hospitals have had to put protective and social distancing measures in place to ensure the safety of residents, staff, carers and guests.
Many places are transforming bedrooms into all-glass guest suites. They want to ensure that residents can use the best facilities to meet relatives safely.
This is the need to use the Dual window intercom products.
And pharmacies in many cities also use Teller window intercom products to maintain a safe distance from customers, effectively playing a protective role.
MEEYI latest range of window counter intercoms has been designed with 22 years of experience in speech transfer technology.
The development of our products is always based on clients' needs and requirements.
We offer quality products with the selection you need supported by excellent customer service.
LEVEL A: Economical
SOLUTIONS
Clear communication where normal speech is impaired by the glass, a security screen, or other similar barriers.
The counter window intercom system provides high-quality sound across partitions, featuring a speaker and microphone station which can be free-standing.
LEVEL B: This counter intercom system features a metal shell

SOLUTIONS
Used in counter windows (Master station inside and substation outside). During the conduction, staff needs to talk something private with college,
then staff can press the key on the master station to turn to be mute so that the substation outside would not broadcast, and the person outside would not hear the private dialogue.
LEVEL C: Full-Duplex Talk through glass intercom system.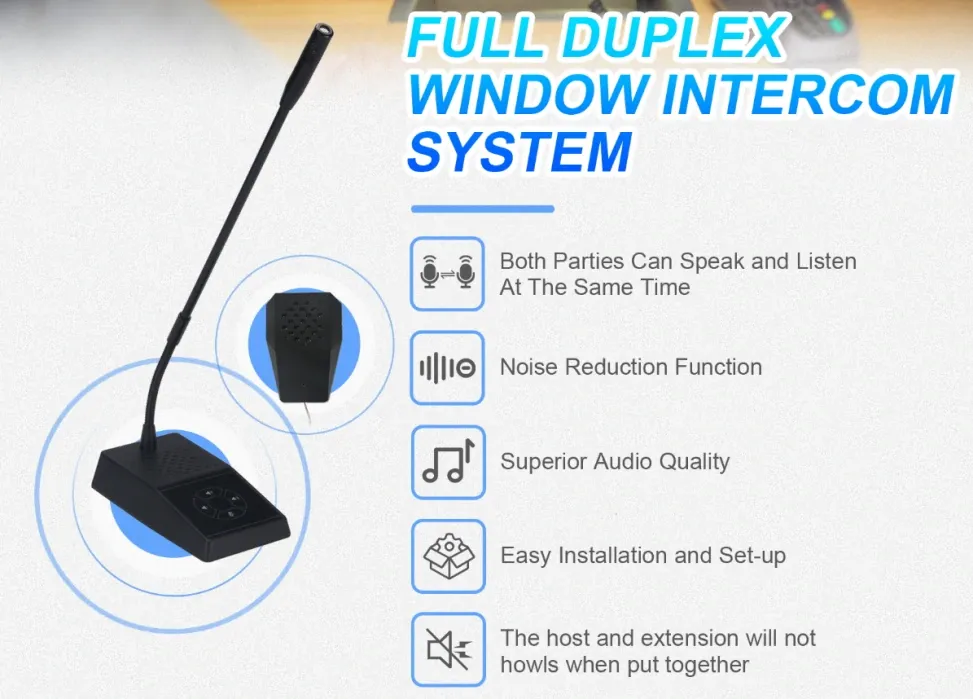 SOLUTIONS
Full-duplex communication between two components means that both can transmit and receive information between each other simultaneously.
TBWE-8630J is full-duplex system so both parties on the substation can talk and listen at the same time.
Our range offers options for every setting:
Care homes
Retail / food retail
Hospitals/ surgeries / health clinics
Banks
Airports
Embassies and consulates
Information centres
Ticket windows
Reception and service counters