If your project needs to display letters, have statistics, and work with up to 200 call buttons. We have the following two options for choice:
1.Y-900 Display receiver
,
 both Y-900 and computer display when patient calls.The current time is also displayed in standby state
, or you can edit any txt to instead of it.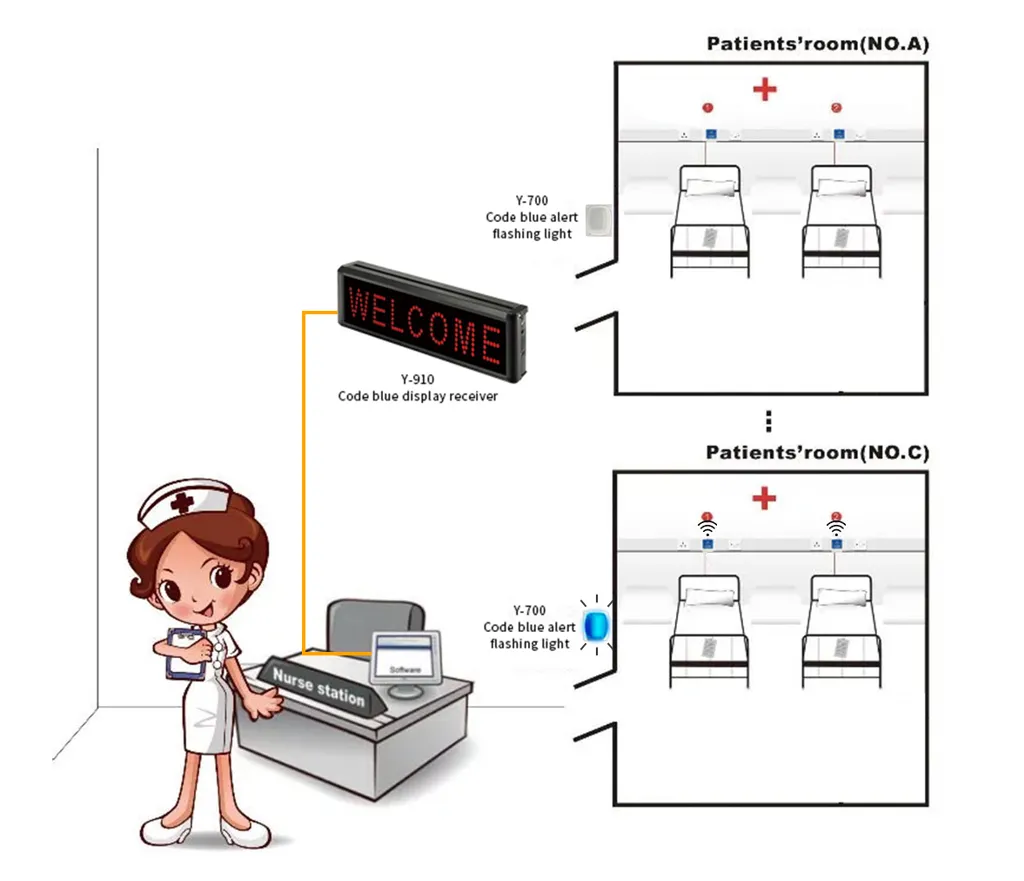 2.
Y-Q5 receiver,
 if you don't need a display screen and simply manage the call information through the software, this will be the most economical solution.Direct connection to the computer, all the call information is displayed directly on the computer.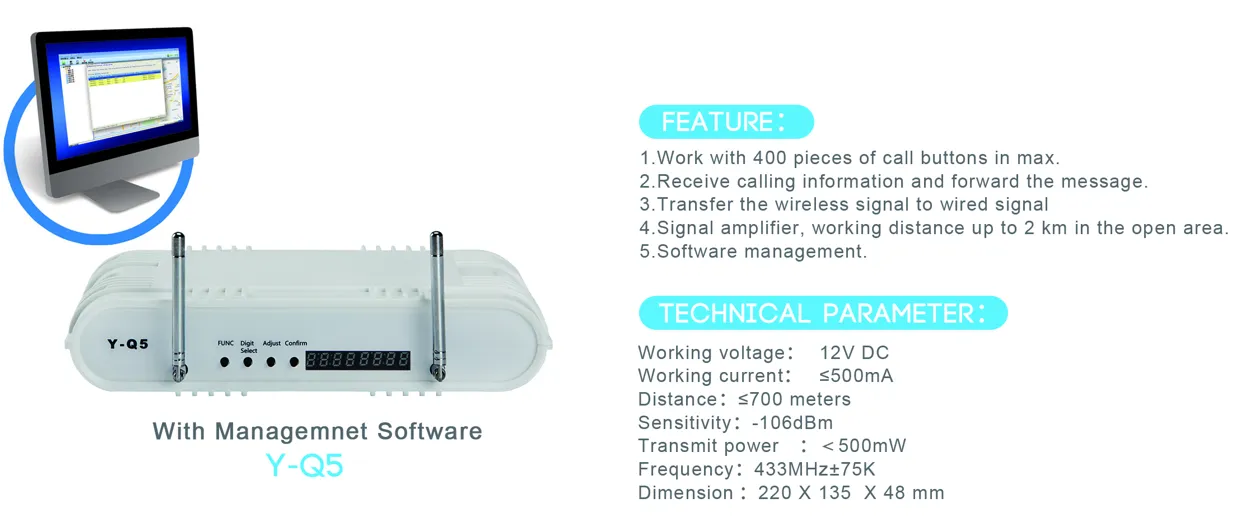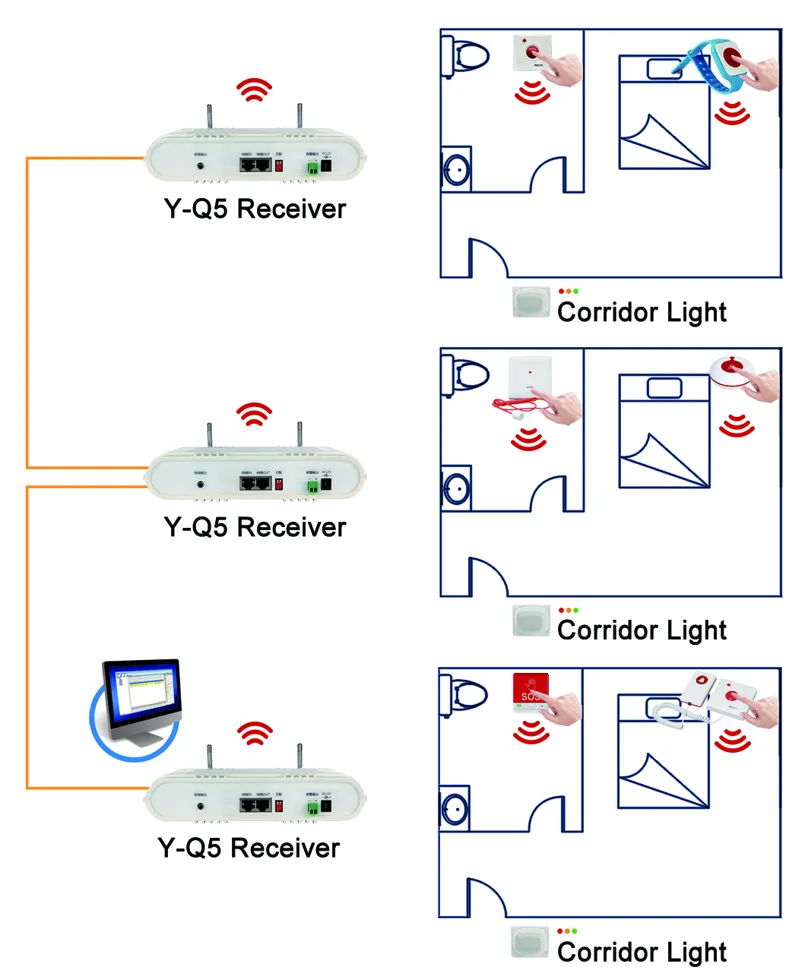 MEEYI nurse call system has different options to choose from, hospitals, to nursing homes.Basically,
 those solutions
 can
 be
 meet the 90 percent of project.For more options, please click on the
S
olutions at the top of the web page.
Call button for Bed, Toilet, patient etc.