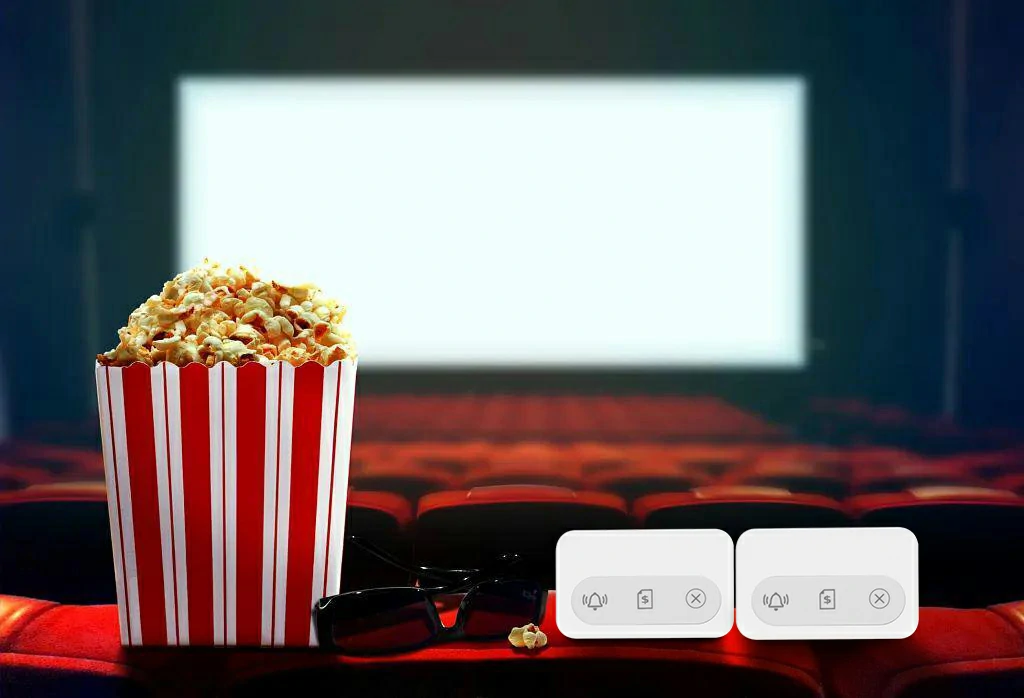 MEEYI Wireless calling system for Theater.
A new generation of digital call systems, with a variety of application scenarios, this time the solution is for theaters, high-end theaters to provide better service to customers. The system provides a good measure of the response time and number of services. Here are details of the first movie theater case that was born in Qatar,
Equipment requirements:W920-S2 management center, W811-G1 gateway and call button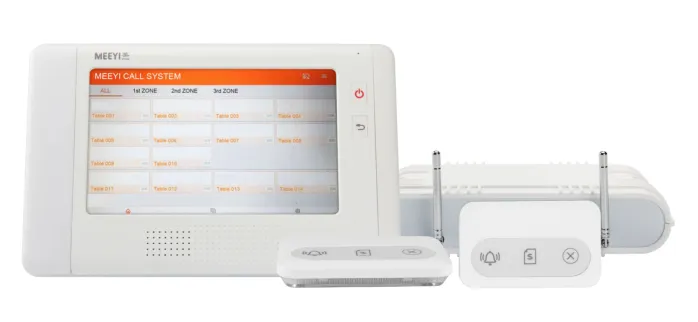 How to install and build the system?
1.A gateway is installed in each theater and connected to the W920-S2 of the management centre via a local area network (LAN), which requires a network connection.
2.Each seat will mount a call button, When the customer presses call button,call button will send a call message via wireless signal to W920-S2.Customers can call service or seek help through call button, rather than Shouting to ensure customers a quality viewing environment.
Diagram: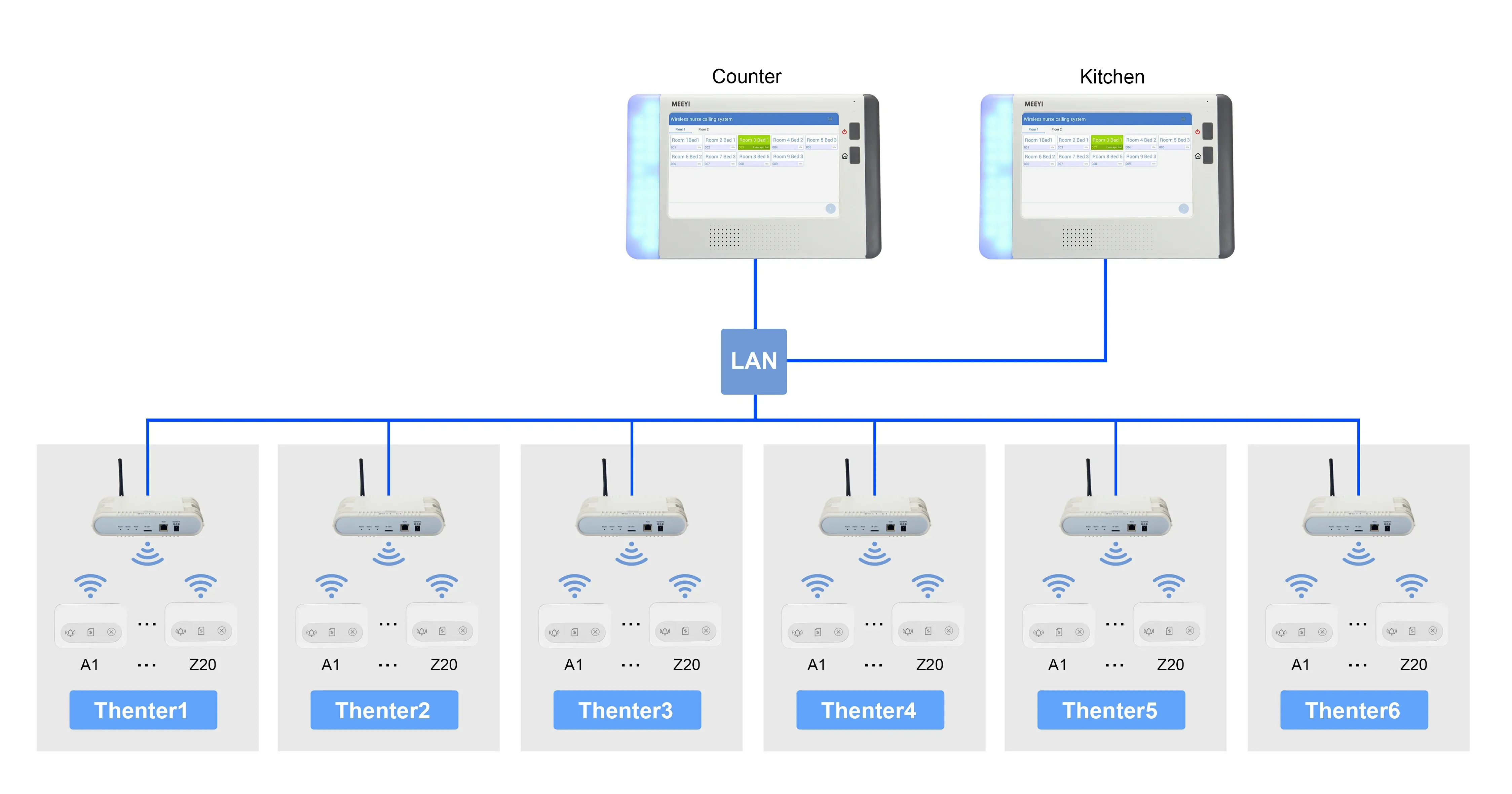 Features:
The digital call system can count all calls

Customers can call service quietly to ensure a comfortable viewing environment

Fashionable design, better integrated into the theater environment

For call button, there are no quantitative restrictions and well compatible with small or large theaters

A combination of wired and wireless solutions to break the limits of distance