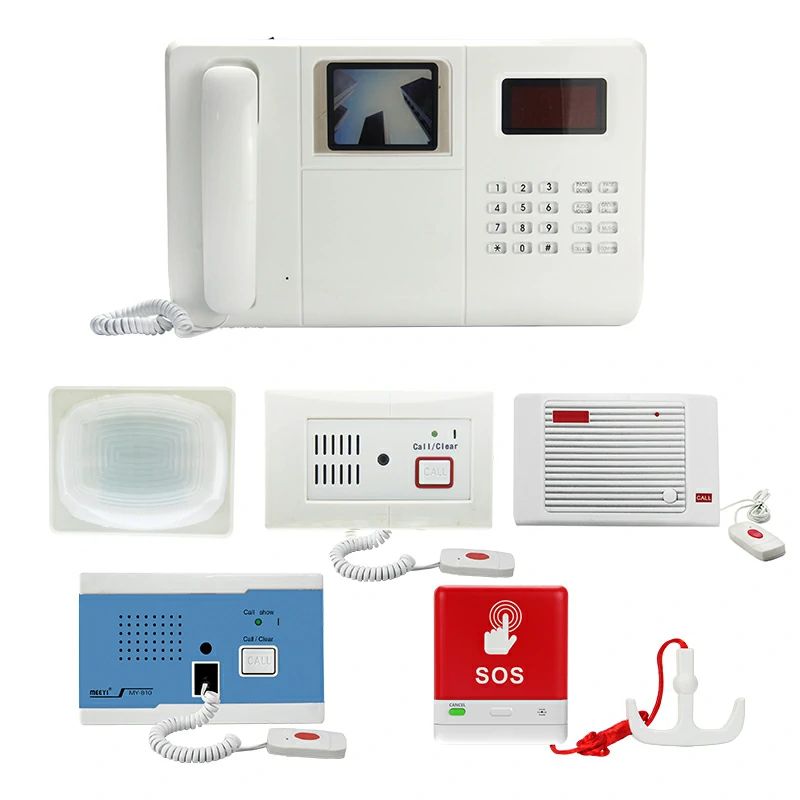 After years of continuous optimization, the system has become the most stable and durable nurse intercom system. Used in medium and small hospitals, patients can call nurses for help through the bed extension and can provide more information to the nurse through voice. The ease of use of system installation and use makes the system deeply loved by engineers. The following are the system construction and preparation:
Diagram: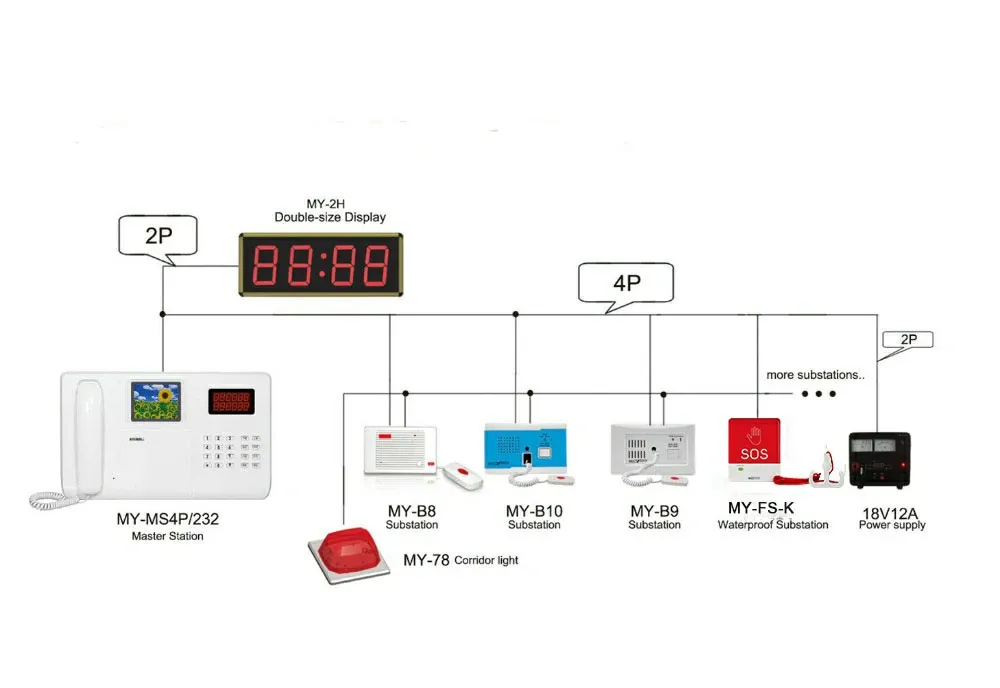 Cable: RVV 4core. 1mm or 1.5mm
Distance: <150 meters
Each system only can use 1pcs nurse station. System consists of
nurse station(MY-MS4P)
bed terminal for patient bed side(MY-B8, MY-B9, MY-B10)
corridor lamp for each room(MY-78)
two side screen for corridor display(MY-2H)
waterproof button for bathroom(MY-FS2-K).
Wiring diagram: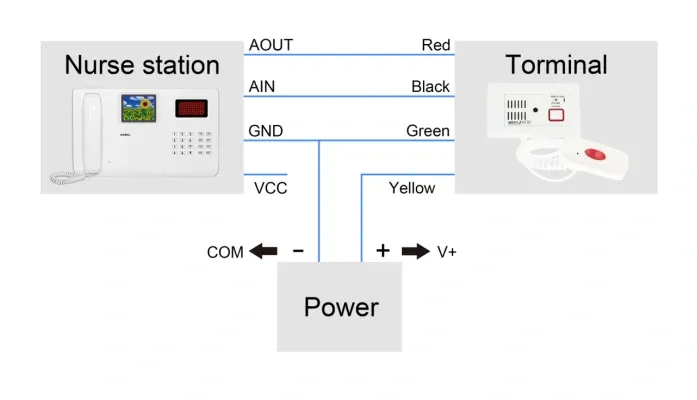 Meeyi Wired nurse call systems' Application: It is widely used in hospitals, nuring homes, etc.
1. act as management center that can be linked to PC with software suitable for hospital, home care, where internal communication is needed and is easy to be operated;
2. Adopting 4-digital technology can support 999-extensions. with software to manage patients info;
3. Can save 10 caller numbers, and can inquire and call back;
4. Full duplex talk with substation, suviliencing substation, and calling troop & group, etc.
5. With output connector for alarm, it can be connected to alarm lights, with connecting jack for recording;
6. Can be connected to computer through the link 232 port to help memory and manage the calling information;
7. Can be connected to FC-16SG expanded function board, working and being linked with monitor system or other alarm devices.
Project Picture: